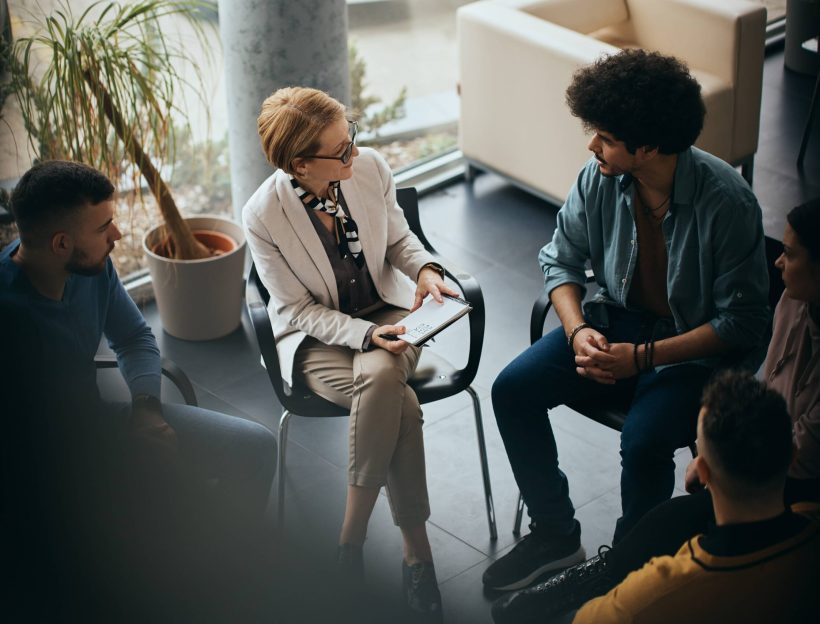 At Harmony Road Recovery, we are dedicated to providing personalized and compassionate care for individuals struggling with mental health disorders. Our team of expert providers specializes in treating a wide range of disorders, including anxiety, depression, panic disorders, PTSD, eating disorders, OCD, ADHD, bipolar disorder, schizophrenia, and substance use disorders. We understand that seeking help for these issues can be difficult, but we are here to support you every step of the way.
For those struggling with anxiety, depression, and panic disorders, our team utilizes evidence-based treatments such as cognitive-behavioral therapy, dialectical behavior therapy, and medication management to help alleviate symptoms and promote healthy coping mechanisms. We provide a safe and supportive environment where you can work through difficult emotions and develop the tools you need to manage your mental health.
For individuals struggling with PTSD, eating disorders, OCD, ADHD, bipolar disorder, schizophrenia, and substance use disorders, we offer comprehensive treatment programs that address both the physical and emotional aspects of these disorders. Our programs include individual therapy, group therapy, medication management, and holistic therapies such as art therapy, yoga, and mindfulness practices. Our goal is to provide you with the tools and support you need to achieve long-term, sustainable recovery.
We also offer couples counseling, family therapy, and anger management services to support individuals and their loved ones in working through relationship issues and communication barriers. Our experienced therapists work with couples and families to improve communication, build trust, and strengthen relationships. At Harmony Road Recovery, we believe that mental health treatment is not just about the individual, but also about the people they surround themselves with. We strive to provide a supportive and inclusive environment for all individuals seeking mental health treatment.
Get Addiction Help at Harmony Health Recovery
Stop struggling and start living the life you have always dreamed of. We at Harmony Health Recovery are ready to help you move past your addiction to drugs and alcohol. We use effective methods of treatment designed to help you get sober and stay sober, so you can find the happiness and fulfillment you have been longing for. Contact us today to start your journey to a better life.